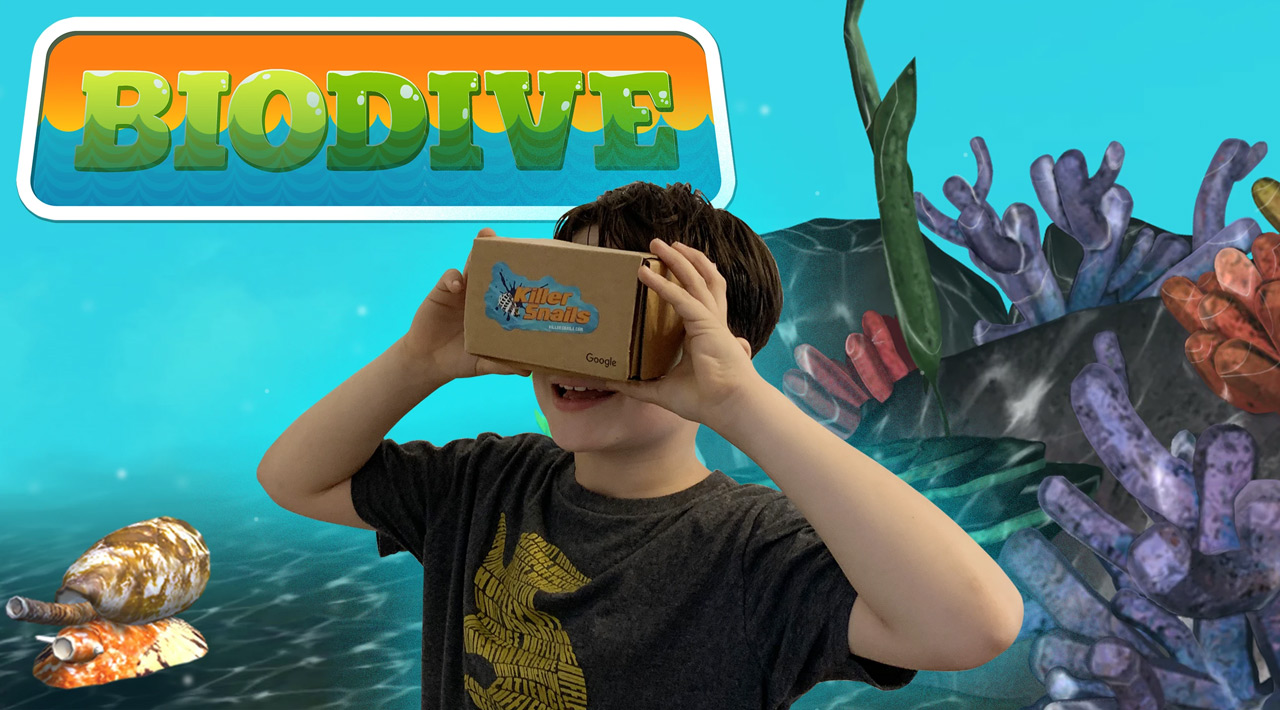 BioDive is an immersive dual virtual reality/digital experience where middle school students are marine biologists investigating the delicate ecosystems of venomous marine snails. Throughout their expedition, students observe, discover, and hypothesize about abiotic and biotic factors that impact marine biodiversity.
Concepts taught: Nature, Ecosystems, Marine Biology, Scientific Investigation, Producers/Consumers, Conservation, Energy Pyramid
Take a look at the BioDive: Quick Start for more details about setting up and take a look at BioDive: Lesson Guides (Middle School) or BioDive: Lesson Guides (High School) for the concepts taught.
BioDive includes both a digital science journal and 4 first person, virtual reality scenes. These scenes are available in browser during the experience.
If you and your student have access to mobile devices, the free BioDive VR app is available for download on the App Store or get it on Google Play.


For more information about BioDive, please check out our FAQ!