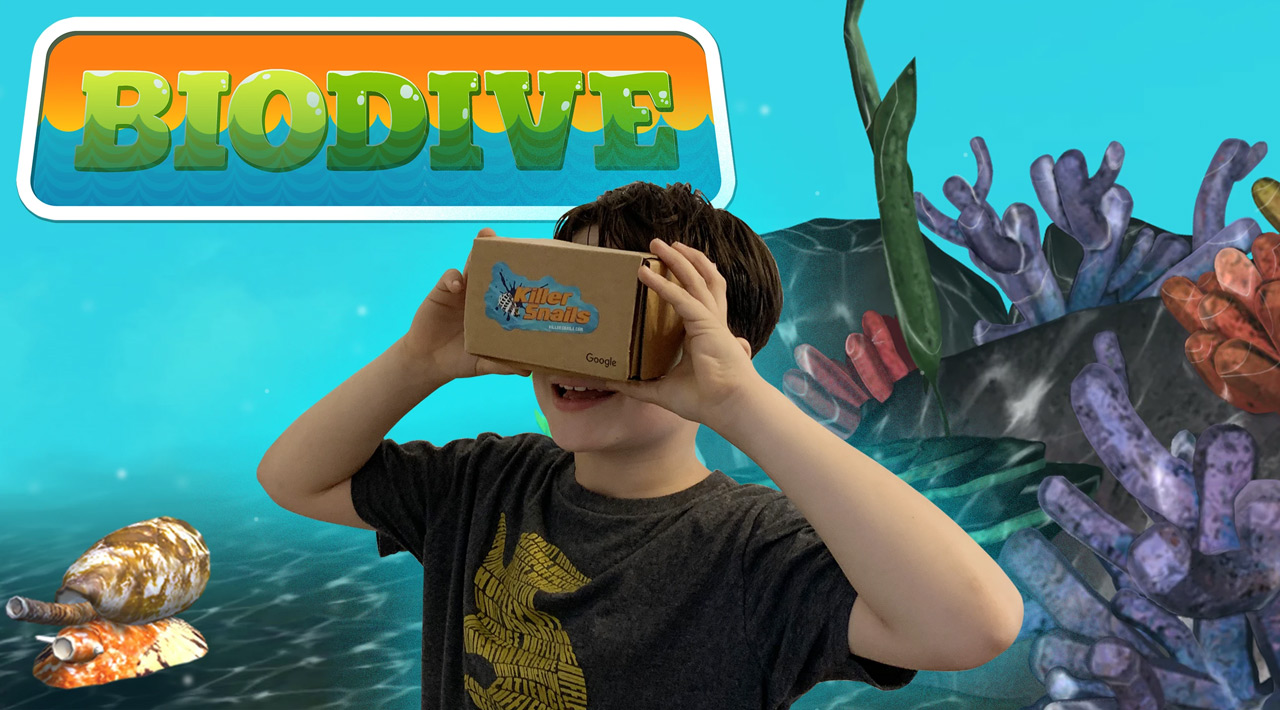 BioDive is an immersive dual virtual reality/digital experience where middle school students are marine biologists investigating the delicate ecosystems of venomous marine snails. Throughout their expedition, students observe, discover, and hypothesize about abiotic and biotic factors that impact marine biodiversity.
Concepts taught: Nature, Ecosystems, Marine Biology, Scientific Investigation, Producers/Consumers, Conservation, Energy Pyramid
Take a look at the BioDive: Educator Overview for more details about setting up and the concepts taught.
While the BioDive VR app is available as a free download on the App Store and are available on Google Play, you will need to complete the Digital Experience in order to unlock the additional content of the VR app.


For more information about BioDive, please check out our FAQ!